Grab number 3
Welcome to [Film Grab], glad we grabbed your attention!
[Film Grab] is a monthly rubric that contains a bunch of movie recommendations.
The heading's title is inspired/stolen from an actual website called [Film Grab] that I vividly recommend!
For each movie, you can find its synopsis, some personal and general reviews that I found on Letterboxd and some screenshots of  scenes that I liked in the movie.
This month's theme is [Gender and Sexuality in Cinema ].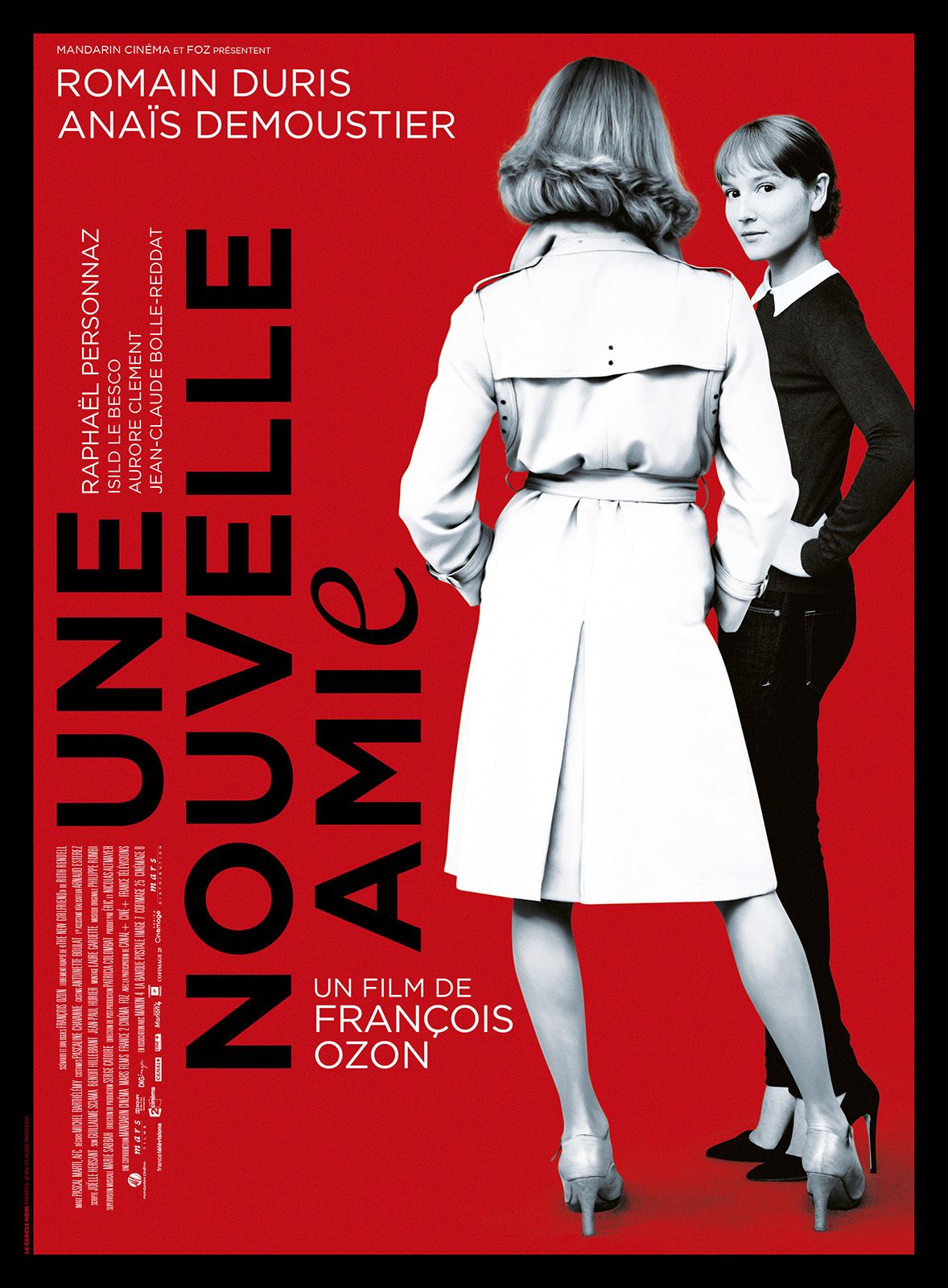 Directed by François Ozon
France.
1.The new girlfriend (1959)  'Une nouvelle amie'
Claire if finding difficulty to go to her best friend Laura's house since her death. She just can't cope with the fac that Laura has gone. One day she decides to finally go there as she has promised Laura that she will take care of her daughter and look after her husband David. But to Claire's surprise she finds David transform into someone he has long desired to be.
This movie is particularly filled with delicacy , romance , humor and transition. It's mainly about sexuality , acceptance , love, desire and transformation. It flourishes with two incredible performances from Romain Duris and Anais Demoustier . The facial expressions are just PERFECT. Showing the emotions they are going through at a particular moment from the smiles to the love is amazing . The scene at the bar where the song A woman is sang is one of the most beautiful scenes I have ever seen !
Directed by Drake Doremus
USA
2.Newness (2017)  
In contemporary Los Angeles, two Millennials navigating a social media–driven hookup culture begin a relationship that pushes both emotional and physical boundaries.
As internet is nimbly changing  human lifein the 21st century, modern relationship culture has been impacted by online dating .Doremuspictures the story of two sexually active people trying "new things" after both hitting a flat line in their love life .It is a dissection of  love in the internet age , a discovery of the concept of an open relationship which leads to an immensely passionate emotional and physical  complex adventure .This  movie is rough pure human emotion .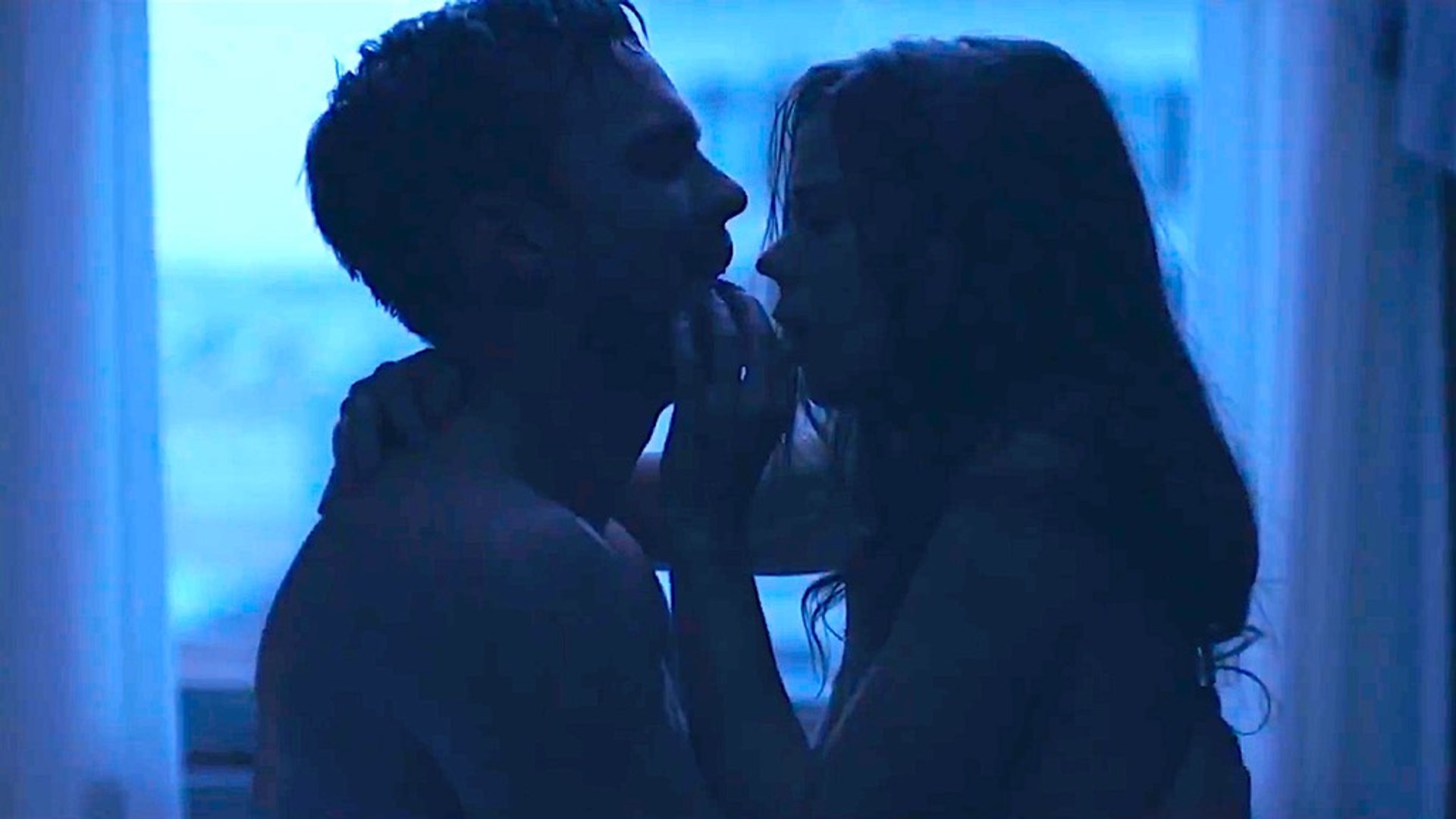 Directed by John Trengove
South Africa
3.The wound  (2017) 'Inxeba '
Xolani, a lonely factory worker, travels to the rural mountains with the men of his community to initiate a group of teenage boys into manhood.
Inxeba a slow-burning drama, Trengove subtly films gay characters in a fundamentally homophobic environment full of toxic masculinity he makes a raw and engaging movie that lets us dive into the violence and love and, with a delicate touch he portrayed the pain of self-acceptance of the main characters. A beautiful worth watching film of great originality and great discovery, it introduces to you the tradition of ulwaluko in south Africa( circumcision and initiation into manhood for adults ) so don't miss it!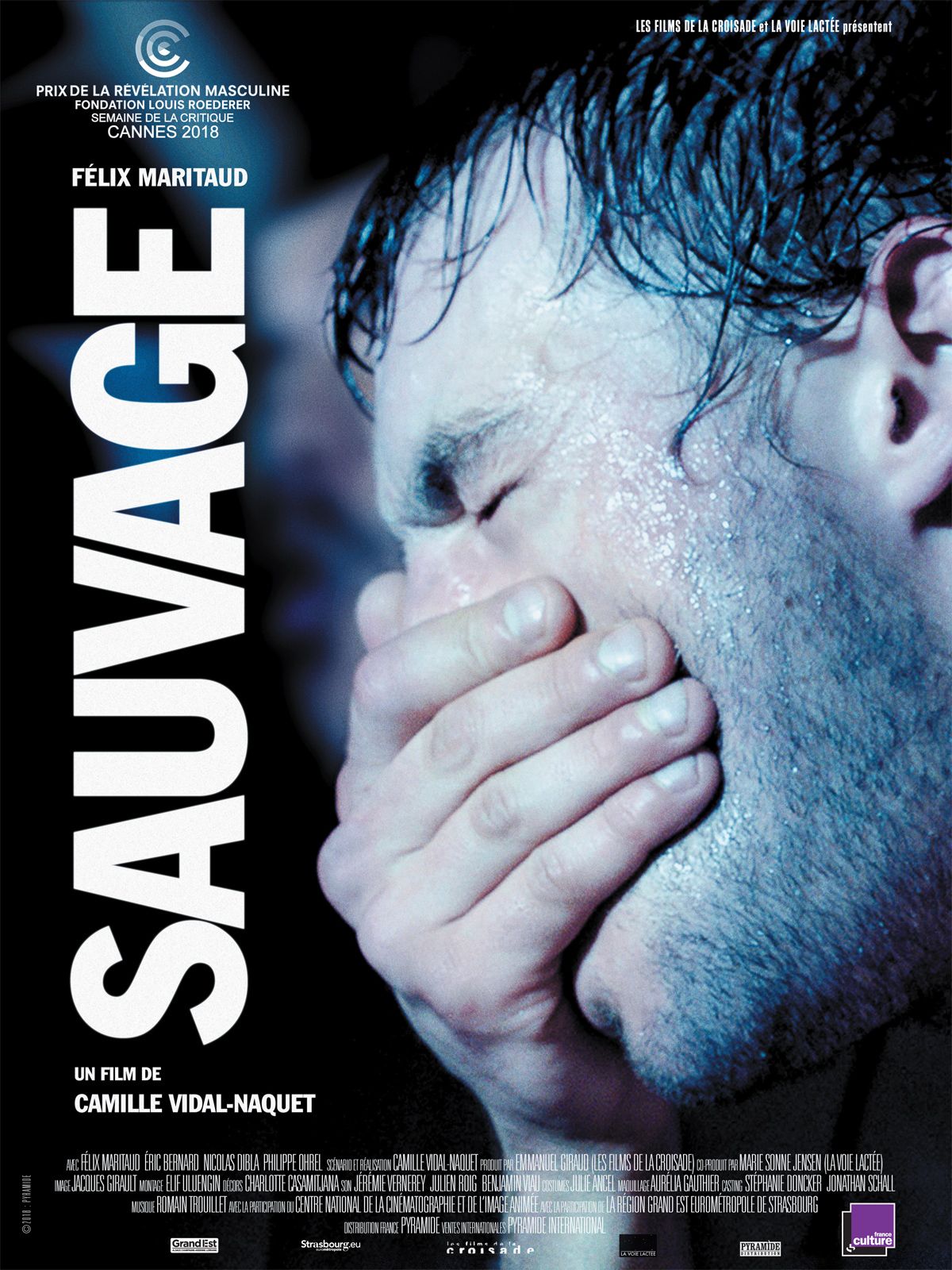 Directed by Camille Vidal Naquet
France.
4.SAUVAGE (2018)
Leo is 22 and sells his body on the street for a bit of cash. The men come and go, and he stays right here – longing for love. He doesn't know what the future will bring. He hits the road. His heart is pounding.
It is an intense , profoundly moving ,disturbing and brutal portrayal of a young male prostitute struggling with addiction in modern day France.  The film features a lof of graphic sex , full frontal nudity and drug abuse but despite all these elements  its the paradoxical innocence of Leon and the bittersweet, heartbreaking performance of Maritaud that truly stands out .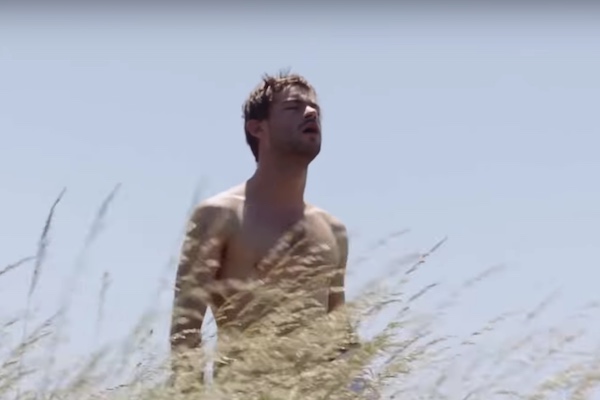 Directed by Francis Lee
United Kingdom
5.God's Own Country(2017)
A young farmer in rural Yorkshire numbs his daily frustrations with binge drinking and casual sex, until the arrival of a Romanian migrant worker.
The evolution of a young man from being a lonely farmer having anemotionless fierce  sexual life to fill the voidin his daily lifeless routine to a sentimental gentle person who sees love, for the first time, in the most unexpected eyes .The contrast between harshness and softness, violence and serenity, indifference and love, all pictured together in the countryside, is what made, in my view ,that movie very pleasant and beautifully  impactful.
Directed by Mohamed Diab
Egypt
6.Cairo 678 (2010) '٦٧٨'
Unfolds the poignant story of three women and their search for justice from the daily plight of sexual harassment in Egypt.
Mohamed Diab signs a captivating dramatic film on the status of women in Egypt. The three main actresses illustrate, through their personal paths and their different social class, a certain image of the Egyptian woman, and it shows the way the patriarchal system protects itself through shaming them. 678 is a complex and a powerful film the cast is perfect, and the way it's shot sends us back to the documentary type which serves the film. A courageous movie I highly recommend.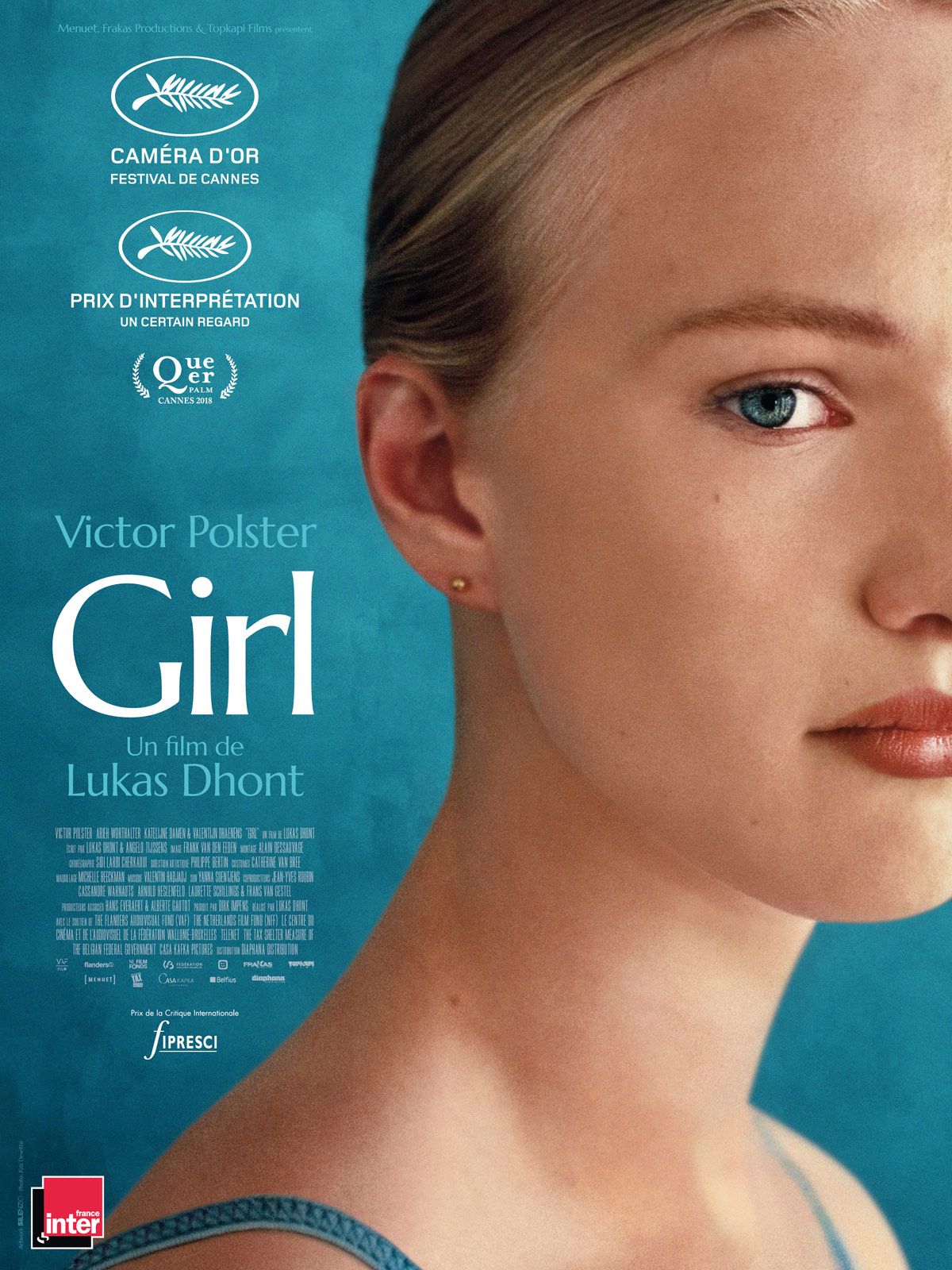 Directed by Lukas Dhont
Belgium
7.GIRL (2018)
A 15-year-old girl, assigned male at birth, dreams of becoming a ballerina and will push her body to its limits in order for her dream to succeed.
Girl is an empathetic, sensitive and moving portrait in which we simply observe the inner dilemma, the yearnings, and concerns of the protagonist as well as her fragility, her determination and the legitimate yearning for self recognition and fulfillment that are reflected in the intensity of dancing. The cinematography of Lukas Dhont is artificeless and full of naturalness . it offers us this intimate story that relies on the magnificent performance by Victor Polster.
Directed by Kaouther Ben Hania
Tunisia
8.Beauty and the Dogs   (2017)  'على كف عفريت'
When Mariam, a young Tunisian woman, is raped by police officers after leaving a party, she is propelled into a harrowing night in which she must fight for her rights even though justice lies on the side of her tormentors.
This movie meticulously reports the events of an endless night of a tormented scared and furious woman after being raped and her frightening risky pursue to report the assault.This movie is one of a kind since it strongly transfers the feelings and emotions of this oppressed young lady facing a whole unfair and overpowering patriarchal system while being mentally and physically assaulted .
Directed by Hwang Dong-hyuk
South Korea
9.Silenced(2011) '도가니'
Based on real events, this film depicts the story of a school for the hearing-impaired where young deaf students were sexually assaulted by the faculty members over a long period of time.
Silenced has portrayed true events in a masterfully done way the cinematography and the soundtrack are superb the actors delivered a sincere and outstanding performance. The film is dramatic raw and, shocking but the smiles of the children bring a little warmth to your heart. I recommend this movie because it is a bold piece of modern Korean cinema that should be seen by everyone.
Directed by Levan Akin
Georgia
10.And Then We Danced 2019 'და ჩვენ ვიცეკვეთ'  (2019)
Merab has been training since a young age at the National Georgian Ensemble with his dance partner Mary. His world is suddenly turned upside down when the charismatic and carefree Irakli arrives and becomes both his strongest rival and desire. In this conservative setting Merab finds himself having to break free and risk it all.
Its one of the movies that radiate such an organic energy with which you fall in love immediately. It's present in the way the camera moves , in the expression of the actors , in the tone of each other. It takes us on a beautiful trip into georgian traditions and customs, and we are introduced to a culture i'm sure many, including me, regrettably aren't very familiar with. centered around merab, who's coming of age in a country where anything outside heteronormativity is stigmatized.
Directed by Lenny Abrahamson
Canada | Ireland | UK | USA
11.Room  (2015)
Held captive for years in an enclosed space, a woman Brie Larson and her young son Jacob Tremblay ,a young boy of 5 years old who has lived all his life in one room.. But what will happen when his Ma suddenly tells him that there are other things outside of Room?
The unbelievable story of a captive women who's been locked in an underground room for more than five years, cruelly raped every day, at the same time, same place by her kidnapper .Not only Brie had to endure thephysical and moral pain imposed by her rapist but also she had to create a virtual life for her kid Jack, a young boy of 5 years old,making him believe that the definition of the world was delimited by the walls of That room .
Directed by Steve McQueen
UK
12.Shame (2011)
Brandon , a sex addict's carefully cultivated private life falls apart after his sister arrives for an indefinite stay.
Shame is a deeply original and disturbing movie, it doesn't contains too much dialogue the camera is often fixed and you can fully feel the pain and the loneliness of the main character(Brandon). Shame asks many unanswered questions and leaves a lasting mark on the mind.McQueen dissects the very personal and often shocking sexual addiction of Brandon and I think treating this very sensitive subject of sexuality is not an easy bet to win but he does it and realizes a real masterpiece. So anyone who can appreciate a raw, subtle and, beautifully made film should go watch Shame.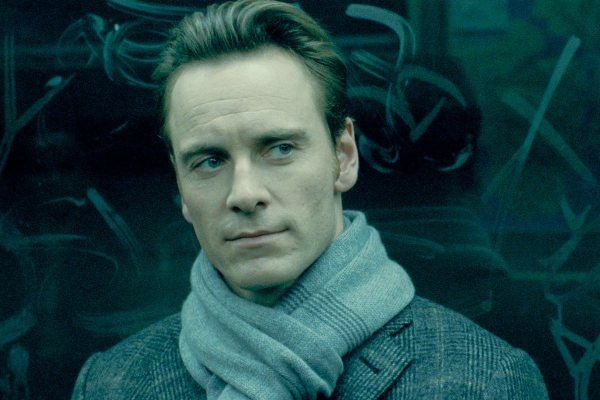 Directed by Laurent Micheli
Belgium
13.Even Lovers Get the Blues  (2016)
After the sudden death of one of them a group of friends grieves trough sexual encounters.
This movie explores issues of sexuality and relationships from some intriguing angles.The script is amazing, it kind of sidesteps more complex issues along the way, like repressed sexuality, random sex and homophobia.Sometimes some cliches are allowed to seep in amongst the characters, but a loose tone keeps it realistic.and very energetic .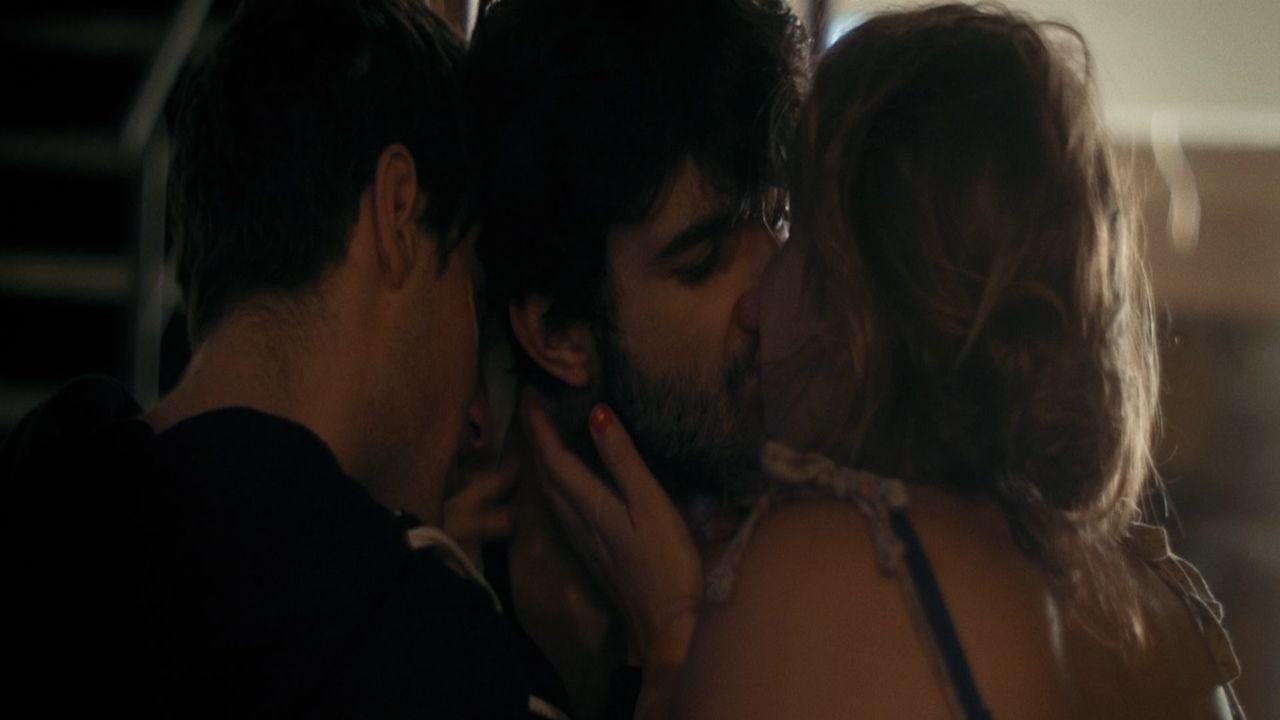 Directed by Xavier Dolan
Canada
14.Laurence anyways (2012)
This is a '90s story of an intricate love between a woman named Fred and Laurence a transgender woman who reveals her inner desire to become her true self.
"Laurence anyways" describes various steps of the transition of Laurencewho reveals himself as the WOMAN he always felt he was, to his surrounding, and precisely, to his girlfriend. Laurence and Fred confronted the prejudices of their friends, ignored the council of their families and braved the phobias of the society they offended.
Directed by Eliza Hittman
USA
15. Never rarely sometimes always (2020)
A pair of teenage girls in rural Pennsylvania travel to New York City to seek out medical help after an unintended pregnancy.
Indie cinema at its very best. Never rarely sometimes always so special it's sparse in just the way it needs to be and Eliza Hittman just nailed it, she invites us into the soul of two teenage girls of the new Millenium. The characters are raw and real, it doesn't try to make anything spectacular or romanticize the topic of the movie. A great storytelling and a wonderful movie need to be seen.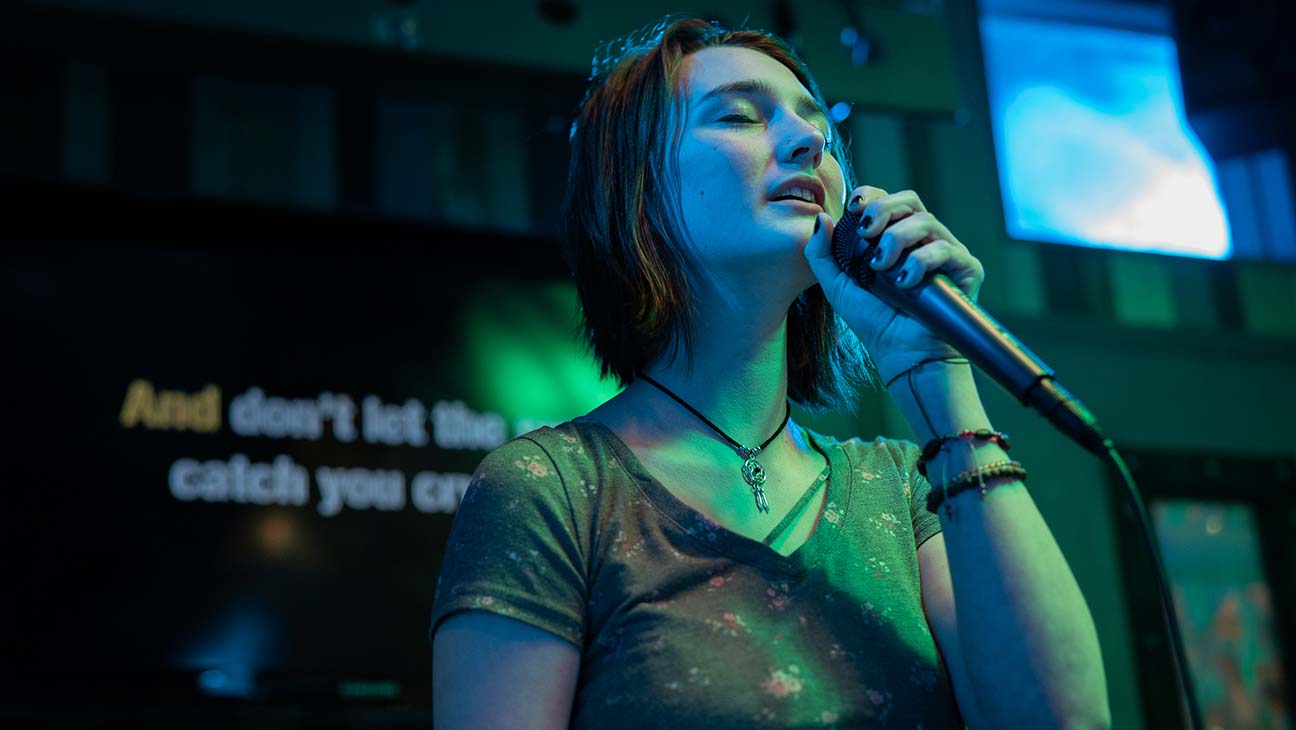 Buona fortuna,
Mehdi & Eya & Tasnim .