Grab number 4
Welcome to [Film Grab], glad we grabbed your attention!
[Film Grab] is a monthly rubric that contains a bunch of movie recommendations.
The heading's title is inspired/stolen from an actual website called [Film Grab] that I vividly recommend!
For each movie, you can find its synopsis, some personal reviews and some screenshots of  scenes from the movie.
This month's theme is [Animation in cinema].
1.Planète Sauvage (1973)  'Fantastic planet'
On a faraway planet where blue giants rule, oppressed humanoids rebel against their machine-like leaders. (IMDb)
Meditational and very organic, every frame is a mesmerizing surrealistic drawing. Following the old rotoscoped technique of animation, the movie creates a psychedelic dreamy environment for the writer to express a dystopian critique to society and the world in a simulation inside a simulation kind of story that feels prophetic and spiritual, a bit Abrahamic…
1h 41m
Directed by Richard Linklater
USA
2. A Waking Life(2001)  
A man shuffles through a dream meeting various people and discussing the meanings and purposes of the universe.
The director, Richard Linklater, paralleled his previous live action movies like Slacker, Dazed And Confused and the Before trilogy in many scenes of A Waking Life, giving continuity to his fictional characters and making them more persistent in the minds of his fans. Not only the characters persisted, even his way of story telling doesn't really differ from a movie to another due to the similarities between the personalities of the characters that share the same curiosity, the good listener trait and thirst for knowledge and answers to an infinite number of questions. All that and more creates the Richard Linklater style of slow-paced movies with long shots of consistent dialogues, following the main character's journey of only one day in this lucid dreaming realm where every unrealistic transition and transformation of space, subject and style are possible through the alteration of the reality of the  rotoscoped previous live action movies.
1h 43m
Directed by Masaaki Yuasa
Japan.
3. Mind Game (2004)
After a deadly encounter with two yakuza, a loser with a crush on his childhood girlfriend goes to heaven and back, embarking on a psychedelic self-discovery experience with her and his friends.
Masaaki Yuasa's experimental adaptation of a Robin Nichi's manga has a dense and disturbing style of realization and writing that parallels the process of overthinking. With psychedelic sense of weirdness and comedy through an alternation of drawing styles and live action footage that resembles Masaaki's other works in directing and animating.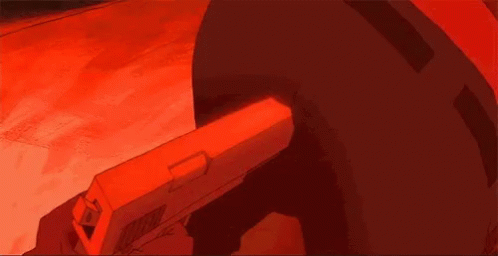 1h 26m
Directed by Eiichi Yamamoto
Japan.
4. Belladonna Of Sadness (1973)
An evil feudal lord rapes a village girl on her wedding night and proceeds to ruin her and her husband's lives. After she's eventually banished from her village, the girl makes a pact with the devil to gain magical ability and take revenge.
With intense sound and colors, Belladonna Of Sadness is exquisitely felt and visually trippy but is considered controversial story-wise. The movie contains shocking scenes that might be interpreted as misogyny or simply a metaphor.
1h 21m
Directed by Satoshi Kon
Japan.
5. Perfect Blue (1997)
A pop singer gives up her career to become an actress, but she slowly goes insane when she starts being stalked by an obsessed fan and what seems to be a ghost of her past.
The movie portrays in an intensely felt way the paranoia that the actress lives with. It makes you delve into the mindset of an obsessive artist and feel the terror and torment they have to endure on a daily basis. The director offered the world beautifully composed scenes that inspired many other directors, like how the scene in the shower inspired Darren Aronofsky in his well-known movie about basically the same subject 'Black Swan'. So if you liked Black Swan, here's the original one.
1h 32m
Directed by Stoshi Kon
Japan
6. Tokyo Godfathers (2010)
On Christmas Eve, three homeless people living on the streets of Tokyo discover a newborn baby among the trash and set out to find its parents.
Tokyo godfathers is a must watch Satoshi Kon movie, a tragicomedy that subtly addresses various heavy topics while remaining entertaining and is a very funny watch A new take on Christmas movies highly recommend !
1h 34m
Directed by Hiromasa Yonebayashi
Japan
7. Arietty (2010)
The Clock family are four-inch-tall people who live anonymously in another family's residence, borrowing simple items to make their home. Life changes for the Clocks when their teenage daughter, Arrietty, is discovered.
A slow-paced calming romantic fantasy, expressed in a simple and light story telling that merges the viewer into this childish imaginative realm of tiny people : the borrowers.
34m
Directed by Tatsuo Sato
Japan
8. Cat Soup (2001)
A young anthropomorphic cat goes on a psychedelic journey with his sister in order to save her soul.
Tatsuo Sato's surreal adaptation of Nekojiro's manga into a journey of this anthropomorphic cat looking for his sister's soul in the spirit world, it invokes spiritual concepts of death in Buddhist and Christian theories showing this touching brother-sister bond in a world of cruelty and violence.
6m
Directed by LAURINE BAILLE , GABRIEL GERARD, CHLOÉ MAINGE, LISE LEGIER, CLAIRE SUN.
France
9. CONTRETEMPS (2021)
Living with OCD, Anna has an organized routine. This balance breaks when her sister forgets a piece of instrument. To bring it back, Anna has to face a world out of her control in which her fears materialize
The short is an attempt to bring awareness to mental health and OCD, through the illustration of the intrusive thoughts and compulsions in monsters.
2h 4m
Directed by Katsuhiro Otomo
Japan
10. Akira (1988)
A secret military project endangers Neo-Tokyo when it turns a biker gang member into a rampaging psychic psychopath who can only be stopped by a teenager, his gang of biker friends and a group of psychics.
A thought-provoking movie that makes you reflect about life and existence. It also tackles the subject of drugs, technology associating them to their impact on kids. With an excellent animation style, the movie keeps changing pace, taking you on a journey going from action to drama to horror.