Grab number 5
Welcome to [Film Grab], glad we grabbed your attention!
[Film Grab] is a monthly rubric that contains a bunch of movie recommendations.
The heading's title is inspired/stolen from an actual website called [Film Grab] that I vividly recommend!
For each movie, you can find its synopsis, some personal reviews and some screenshots of  scenes that I liked in the movie.
This month's theme is [New Wave ].
Directed by Agnes Varda
France.
1.La pointe courte (1955)
Meanwhile Lui (Philippe Noiret), recently returned from Paris to the village where he grew up, meets his wife Elle (Silvia Monfort) at the station. As they wander together in the fields, along the canal and the beaches, they talk about their troubled relationship. While she is ready for a separation, he still hopes that they can work things out.
La Pointe-Courte is radical in terms of style for its time. Agnes Varda didn't only kickstart the French New Wave but also was a pioneer in the world of independent filmmaking . It's a simply incredibly shot and edited set of visuals, deep with meaning and gorgeous to look at. Also, many kitties. Cute black ones too. Go see it!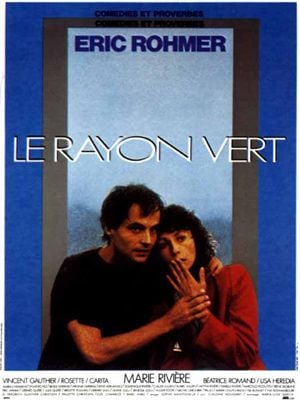 Directed by Eric Rohmer
France
2.Le rayon vert (1986)
A lonely Parisian woman comes to terms with her isolation and anxieties during a long summer vacation.
This felt so extremely spiritually important in a pretty indescribable way. Éric Rohmer was a master of simplicity and honesty but also complexity of the way he depicted the human nature. I see so much of Delphine in myself, it's painful to see a portrait of loneliness and detachment that is so raw and honest, but also soothing to see a film that understands the subject so well and that there are people who feel the same way you do, and maybe you're not so alone. Its a movie about solitude and its quite amazing.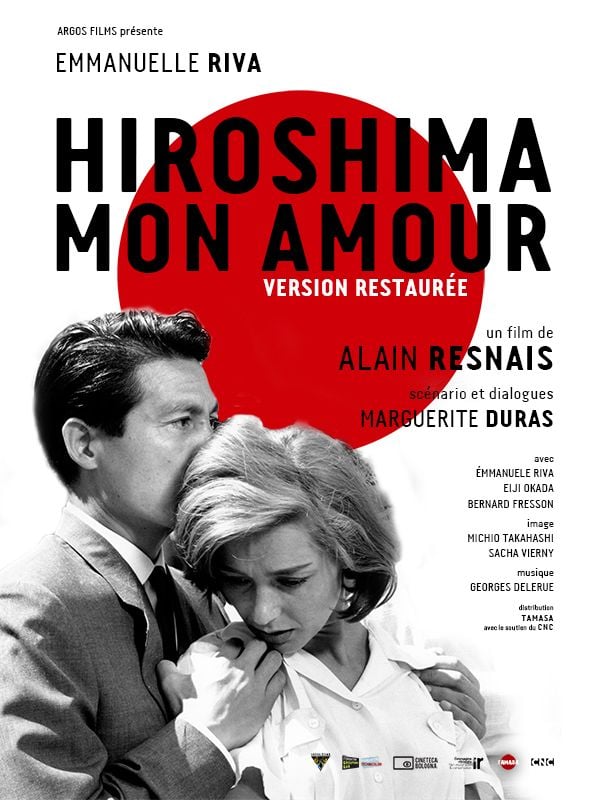 Directed by Alain Resnais
France
3.Hiroshima mon amour  (1959)
The deep conversation between a Japanese architect and a French actress forms the basis of this celebrated French film, considered one of the vanguard productions of the French New Wave. Set in Hiroshima after the end of World War II, the couple – lovers turned friends – recount, over many hours, previous romances and life experiences. The two intertwine their stories about the past with pondering the devastation wrought by the atomic bomb dropped on the city.
A unique film that talks about postwar consequences with two people coming from different places and situations and through their narrative and romance we get to know the aftermath of Hiroshima incident. It's a seriously moving piece of cinema that could be analyzed and reflected upon for the rest of time, and I am confident I could pull something new and different from it upon each rewatch.
Directed by Jean Luc Godard
France
4.A bout de souffle (1960)  
After stealing a car in Marseille, Michel shoots and kills a policeman who has followed him onto a country road. Penniless and on the run from the police, he turns to an American love interest, Patricia, a student and aspiring journalist, who sells the New York Herald Tribune on the boulevards of Paris.
This is one of the few Godard films to invest itself in character psychology.It's a melodramatic crime drama with aspects of the ambivalence of being youthful in a large metropolis.Jean-Paul Belmondo and Jean Seberg are fantastic, their chemistry in this film is wonderful. I could watch and listen both of them exchange dialogue for hours, as they bring so much charm in their performances that one can't help but feel attached to them.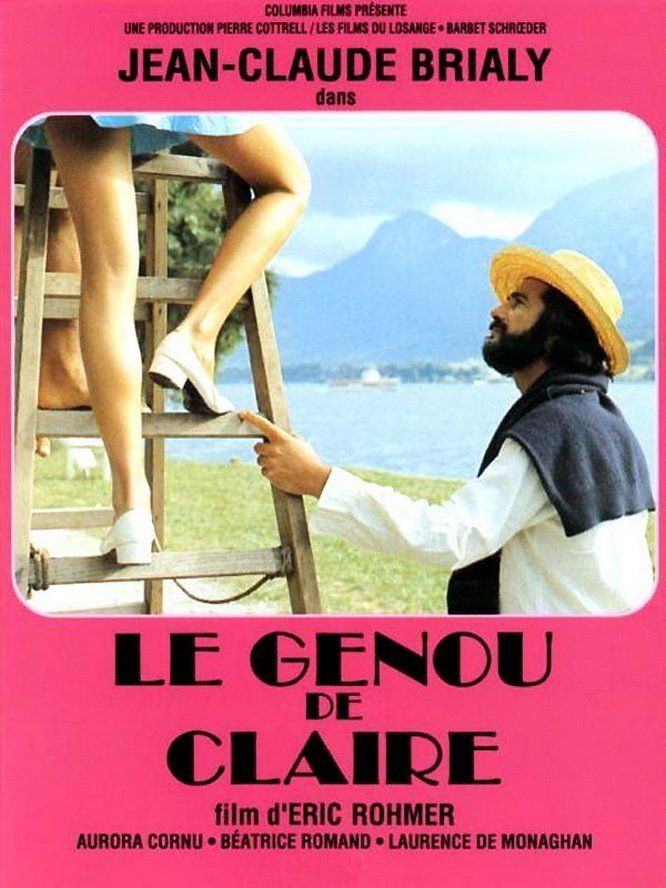 Directed by Eric Rohmer
France
5.Le genou de Claire(1970)
On the eve of his wedding, on holiday on the Lake Annecy shore, a career diplomat visits an old acquaintance, perhaps a former girlfriend. Through her he meets an intense teenager, Laura, and then lusts after her sister, Claire. Whilst Laura attempts to flirt with him, his fantasy becomes focused on wanting to caress Claire's knee.
The dialogue in this film couldn't be more direct and believable. The characters are constantly psychoanalyzing themselves and those around them. This is a real and raw representation of our eternal longing for being essential for someone else. Also ,The landscapes are fantastically photographed and feel so comfortable. A soothing movie.
Directed by Francois Truffaut
France
6.Domicile Conjugal  (1970)
Parisian everyman Antoine Doinel has married his sweetheart Christine Darbon, and the newlyweds have set up a cozy domestic life of selling flowers and giving violin lessons while Antoine fitfully works on his long-gestating novel. As Christine becomes pregnant with the couple's first child, Antoine finds himself enraptured with a young Japanese beauty. The complications change the course of their relationship forever.
This is the third movie of Truffaut's saga recounting the life of Antoine Doinel. It is an  incredibly fun, charming and full of incredibly sweet moments. Jean-Pierre Léaud and Claude Jade just got the most magnificent chemistry together. I felt transported by the story and wished it could happen in real life. Breezy movie.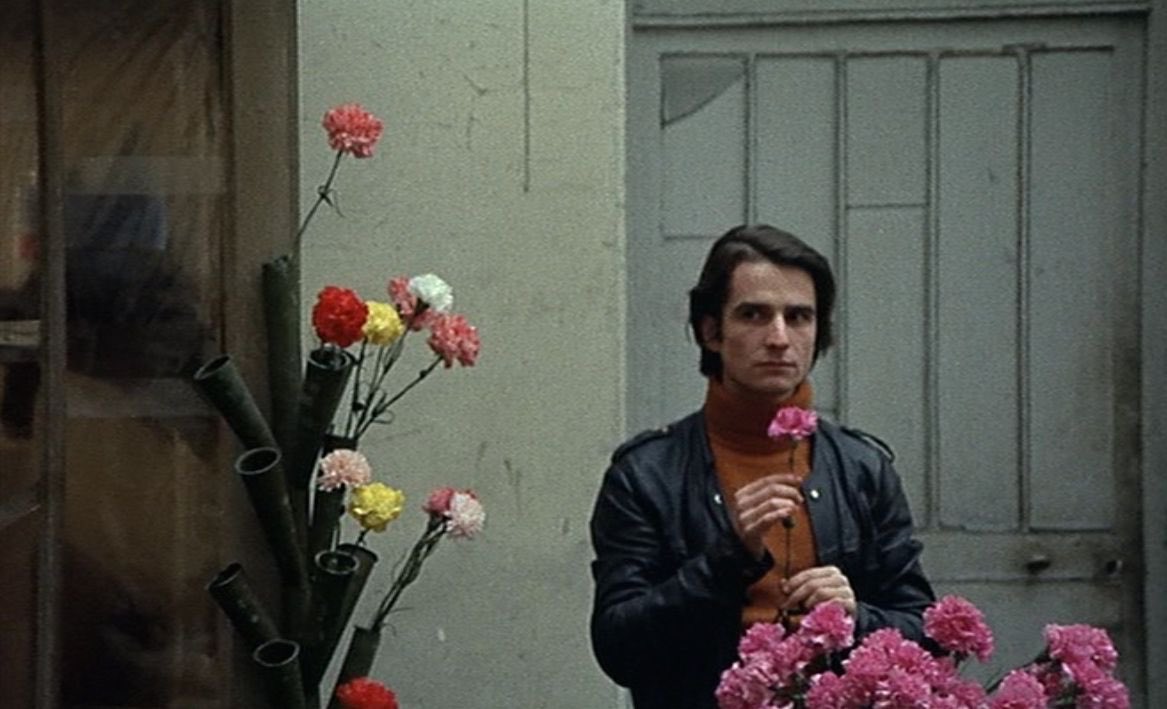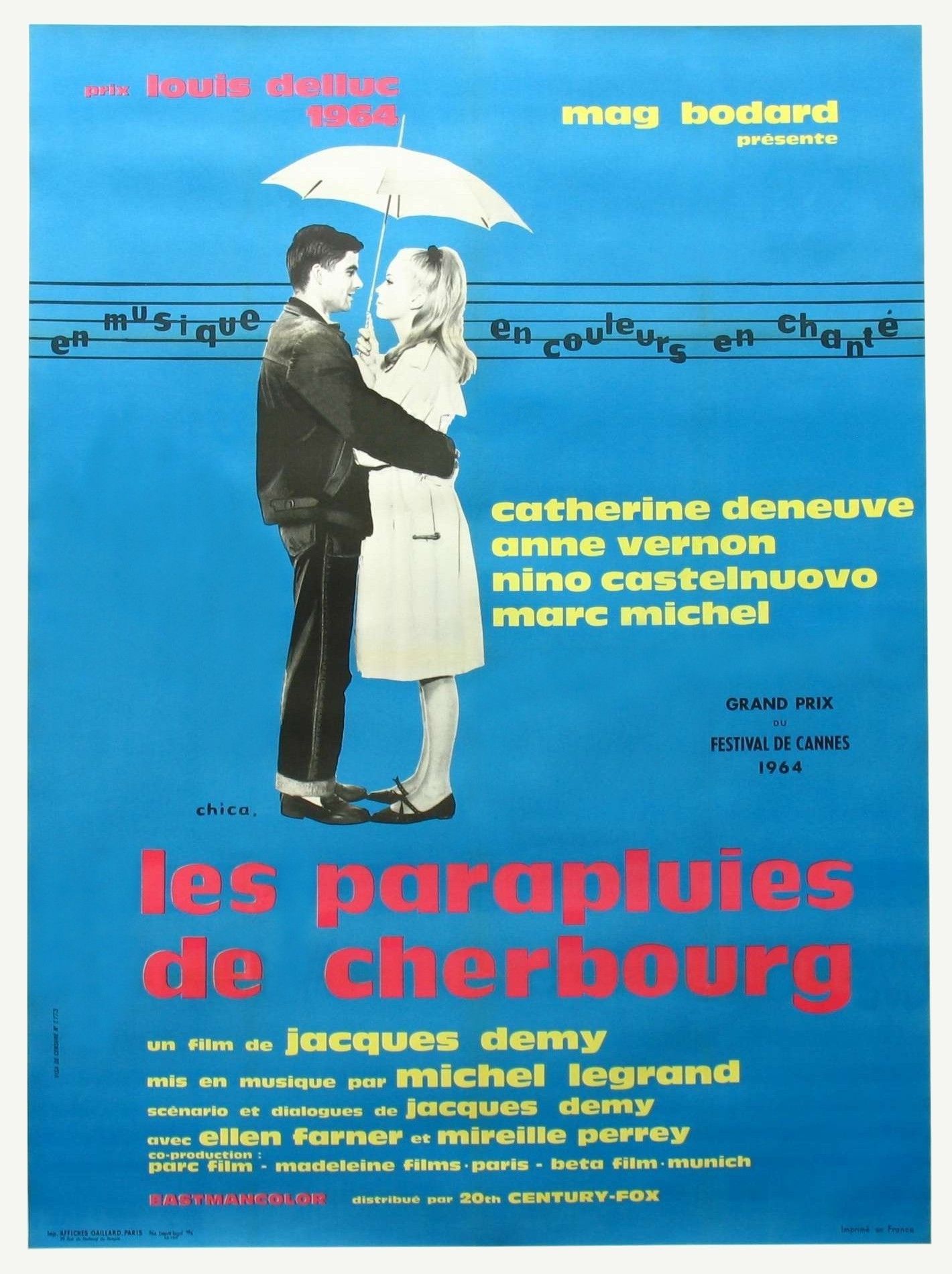 Directed by Jacques Demy
France.
7.Les parapluies de Cherbourg (1964)
A young woman separated from her lover by war faces a life-altering decision.
I love everything about this movie. It is not a usual musical; everything from the ordinary to the imperative is sung. The Umbrellas of Cherbourg is an ageless movie that tackles universal themes surrounding love, where one chooses between the importance of true love and passion, and the love that comes from a stable life. The color palette is also amazing. it's for sure one of the most influential and emotionally resonant musicals ever. It actually was the primary inspiration for La La Land.
Directed by Claude Lelouch
France
8.Un homme et une femme  (1966)
A man and a woman meet by accident on a Sunday evening at their childrens' boarding school. Slowly, they reveal themselves to each other, finding that each is a widow.
Un Homme et Une Femme is probably one of my favorite romances of all time. The tenderness, the delicacy, the honesty in this love story.. Their relationship is build so naturally and unpretentiously, but due to past losses and their own emotional baggage and pain, there's uncertainty and doubt – and that's what, for me, makes them so relatable. Also , a lovely soundtrack !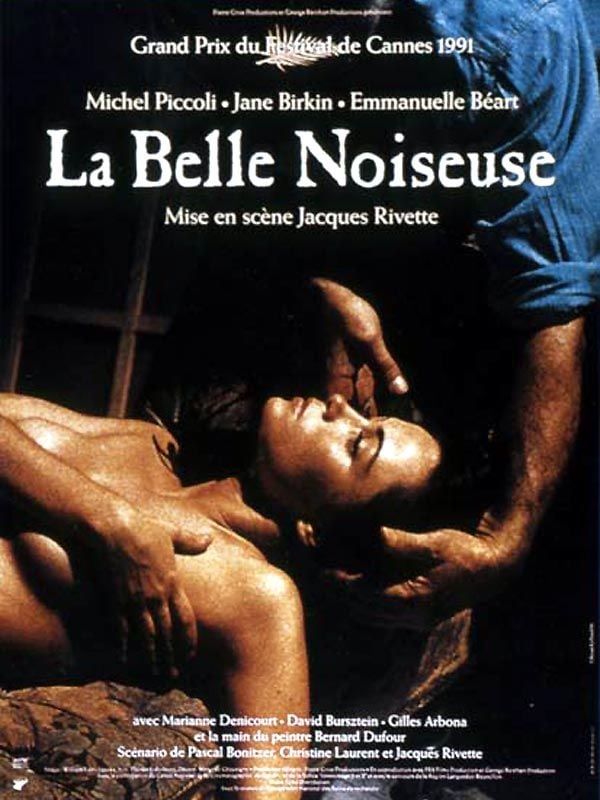 Directed by Jacques Rivette
France
9.La belle noiseuse (1991)
The former famous painter Frenhofer lives quietly with his wife on a countryside residence in the French Provence. When the young artist Nicolas visits him with his girlfriend Marianne, Frenhofer decides to start again the work on a painting he long ago stopped: La Belle Noiseuse. And he wants Marianne as model.
Four beautiful hours! Yes, it takes patience and concentration to watch La Belle Noiseuse but it's quite possibly the greatest thing I've ever seen. Rivette is impressive. What amazes me most in this movie is how it brings up ideas and questions while flowing at such a smooth and precise rhythm. It goes on and on, ending suddenly , leaving you in a wonder of what has just happened.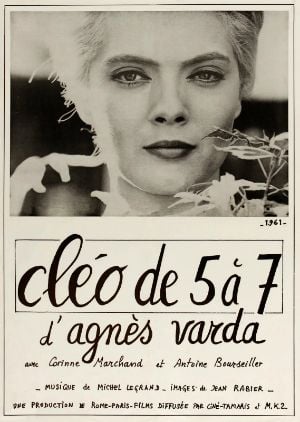 Directed by Agnès Varda
France
10.Cleo de 5 a 7  (1962)
Agnès Varda eloquently captures Paris in the sixties with this real-time portrait of a singer set adrift in the city as she awaits test results of a biopsy. A chronicle of the minutes of one woman's life, Cléo from 5 to 7 is a spirited mix of vivid vérité and melodrama, featuring a score by Michel Legrand and cameos by Jean-Luc Godard and Anna Karina.
It is a wonderful story about finding meaning in the chaos of life! Cleo's vanity and superstition should make her unlikable, but as the story unfolds ,it's hard not to understand where she's coming from. Agnes Varda reveals her frustrations coming from her past and the way she's consumed with fears of her future, it's impossible for Cleo to find satisfaction in the present. It is a charming and a thoughtful film. Also , The Michel Legrand part had me freaking out!
Buona fortuna,
Mahdi Lassoued