Grab number 6
Welcome to [Film Grab], glad we grabbed your attention!
[Film Grab] is a monthly rubric that contains a bunch of movie recommendations.
The heading's title is inspired/stolen from an actual website called [Film Grab] that I vividly recommend!
For each movie, you can find its synopsis, some personal reviews and some screenshots of  scenes from the movie.
This month's theme is [War Movies].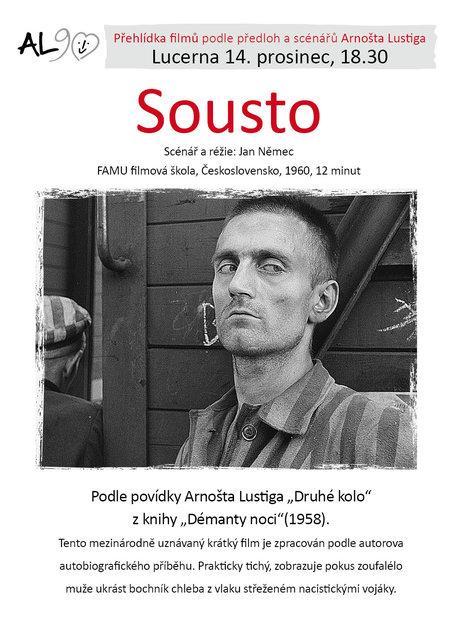 Directed by Jan Nemac
Czechoslovakia
1.The loaf of bread (1960)
A short film about a Jewish prisoner stealing the titular foodstuff off of a Nazi-operated train.
The plot revolves around a bread heist , Jan Nemac successfully showed in 11 short minutes the amount of terror and famine a war could cause which made the film perfectly structured , with a lingering ambiguity that leaves the plot a bit open-ended .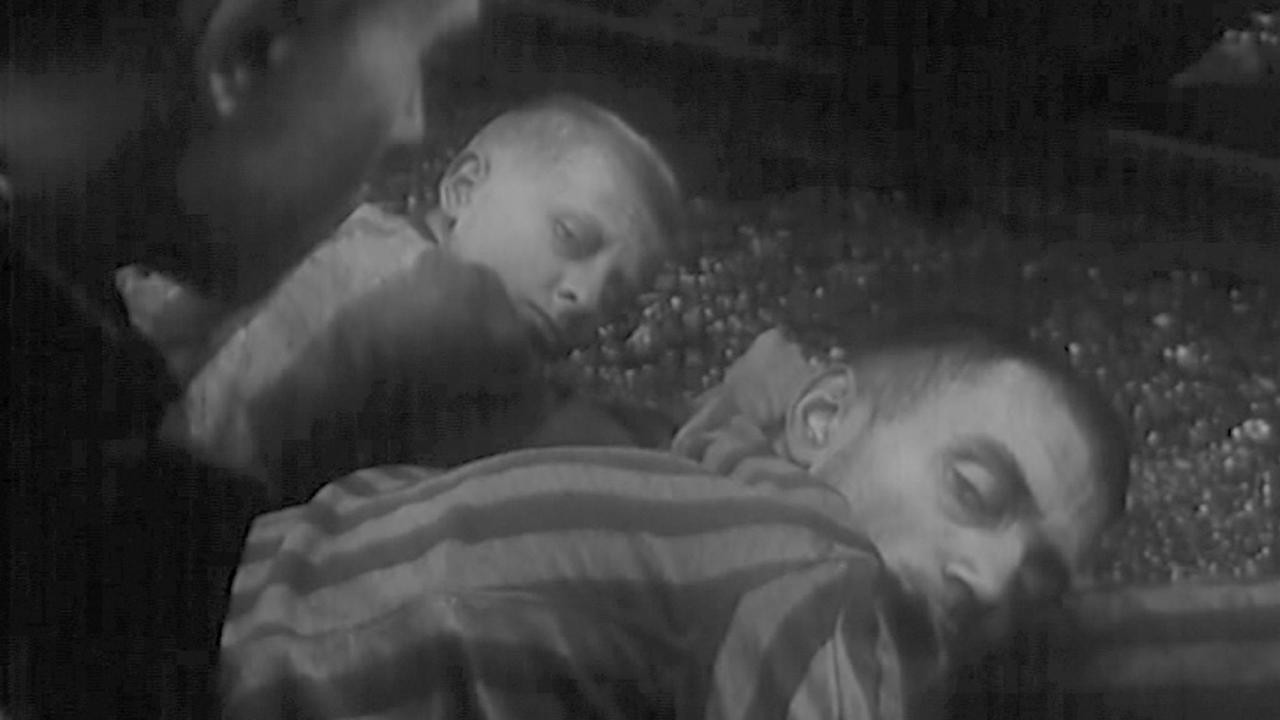 Directed by Mark Herman
UK
2. The boy in the striped pajamas (2008)
Bruno was just 9 years old when his father, a Nazi officer was given command of the Auschwitz concentration camp. The little boy does not appreciate having to leave the beautiful and large house in Berlin to find himself in an isolated and sad home. From his bedroom, he sees men, women and children all dressed in striped pajamas. Nobody explains to him who they are, but the innocence helping, he will befriend a Jewish child …
a touching story seen through the innocent eyes of Bruno as he follows his curiosity and ends up befriending a Jewish kid despite his family condition. This film will not only make you question the essence of evil but also focus on the innocence and purity of children at times of war .
Directed by Terrence Malick
Austria
3. A hidden life (2019)
Franz Jägerstätter, Austrian peasant, refuses to fight alongside the Nazis. Found guilty of treason by the Hitler regime, he is liable to the death penalty. Nevertheless, carried by his unwavering faith and his love for his wife, Fani, and his children, Franz remains a free man. A Hidden Life tells the story of these unsung heroes.
This film will give you a glance at a story of resistance against war , the kind of resistance we don't usually see , the one that makes people stand against their own nation for the sake of humanity . A very harrowing film uniquely made by Terrence Malick as he makes it so emotionally captivating showing the amount of courage , faith and bravery of Franz and his wife , picturing them at their extreme spirituality as they keep connecting to nature which makes them remain free and courageously ready to stand up for their human values .
Directed by Kantemir Balagov
Russia.
4. Beanpole (2019)
1945, World War II devastated Leningrad. Within these ruins, two young women, Iya and Masha, try to rebuild themselves and give meaning to their lives.
visually fascinating , with a pop of green in every scene , Kantemir focused a lot on creating that darkly sad environment added to the voluntarily sober play of the actress Viktoria Miroshnichenko , this film perfectly showed different feelings and emotions between the two main characters and how much war affected their existence, now ,they are in the moment, living, without any perspective for their future that they do not even try to consider.
Directed by Christopher Nolan
France/Germany.
5. Dunkirk (2017)
The story of the miraculous evacuation of Allied soldiers from Belgium, Britain, Canada and France, who were cut off and surrounded by the German army from the beaches and harbour of Dunkirk between May 26th and June 4th 1940 during World War II.
Dunkirk is a unique cinema experience I dare to promise that you never gonna forget this movie. It really does not matter if you are for or against war movies, this is more than just a movie. The filmmaking is impeccable, the performances are gloomy yet believable and the unique structure only adds to the tension.
Directed by Sean Mathias
US
6. Bent (1997)
Max is a handsome young man who, after a fateful tryst with a German soldier, is forced to run for his life. Eventually Max is placed in a concentration camp where he pretends to be Jewish because in the eyes of the Nazis, gays are the lowest form of human being. But it takes a relationship with an openly gay prisoner to teach Max that without the love of another, life is not worth living.
This was a really tough movie, I could feel everything they were feeling, I could picture everything they were saying, it was wonderfully painful. It was hurtful. It was real. amazing performances from the two leads and one of my favorite play to film adaptations, mostly because the majority of the film's construction resembles a play. So if you're looking to get depressed and contemplative, i reccommend this movie.
Directed by Stanley Kubrick
US
7. Full Metal Jacket (1987)
A pragmatic U.S. Marine observes the dehumanizing effects the U.S.-Vietnam War has on his fellow recruits from their brutal boot camp training to the bloody street fighting in Hue.
Full metal jacket is entirely captivating and confirms that Stanley Kubrick is one of the greatest filmmakers of all time. The two halves of the film are completely different and unique in their own way, but somehow they fit together perfectly.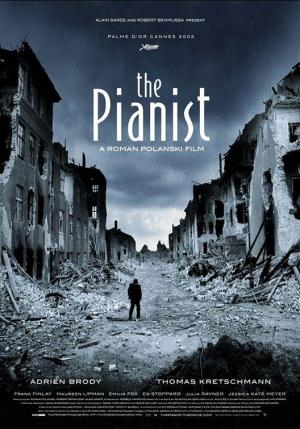 Directed by Roman Polanski
Poland
8. The pianist(2002)
The true story of pianist Władysław Szpilman's experiences in Warsaw during the Nazi occupation. When the Jews of the city find themselves forced into a ghetto, Szpilman finds work playing in a café; and when his family is deported in 1942, he stays behind, works for a while as a laborer, and eventually goes into hiding in the ruins of the war-torn city.
The Pianist is brutally honest. Despite this completely crual side of humanity being shown to us, the beauty and passion demonstrated in the protagonist's undying love for music completely juxtaposes the cruelty depicted. I was able to find beauty and life in a man's yearning for life and the escape he finds in his art. There is light and hope where everyone thought there was none.
Directed by Elem Klimov
Russia
9. Come And See (1985)
The invasion of a village in Byelorussia by German forces sends young Florya into the forest to join the weary Resistance fighters, against his family's wishes. There he meets a girl, Glasha, who accompanies him back to his village. On returning home, Florya finds his family and fellow peasants massacred. His continued survival amidst the brutal debris of war becomes increasingly nightmarish, a battle between despair and hope.
It is definitely a unique experience that's just cruel, sad, and shockingly emotional. The film is rightly considered one of the most disturbing anti-war films of all time. The long camera movements and the oppressing atmosphere simply cause discomfort that resonate long after the film ends. Absolutely horrifying.
Directed by Sam Mendes
UK
10. 1917 (2019)
When World War I hits the world, two British soldiers, Lance Corporal Schofield and Lance Corporal Blake, are given a mission that seems impossible to them: they must cross enemy territory to deliver a message.
         Review:
The entire movie seems like a continuous shot, It's masterfully filmed and the story is very simple: two soliders are sent on a mad dash across enemy territory and the film basically shows their journey and the thrilling finale. the thing that impressed me most about 1917 is the excessive use of soundtracks that definitely appended more tension and a better viewing at the sequel of events .
Buona fortuna,
Fatma Stambouli & Mehdi Lassoued .