Grab number 7
Welcome to [Film Grab], glad we grabbed your attention!
[Film Grab] is a monthly rubric that contains a bunch of movie recommendations.
The heading's title is inspired/stolen from an actual website called [Film Grab] that I vividly recommend!
For each movie, you can find its synopsis, some personal reviews and some screenshots of  scenes from the movie.
This month's theme is [Romance].
1.In The Mood For Love (2000)
Two neighbors form a strong bond after both suspect extramarital activities of their spouses. However, they agree to keep their bond platonic so as not to commit similar wrongs.
This alluring tale of love and faithfulness depicts the feeling of yearning in beautiful yet haunting way. Adamant on staying faithful to their cheating spouses, Cheung and Leung have such a burning chemistry that deepens by the day and keeps the spectators rooting for the two to end up together despite their impossible realities. Wong kar-wai's In the mood for love is deeply steeped in nostalgia. Not only are the visuals breathtaking with the different color palettes , the soundtrack is also quite iconic. In fewer words, this movie is easily one of the most moving films of all time .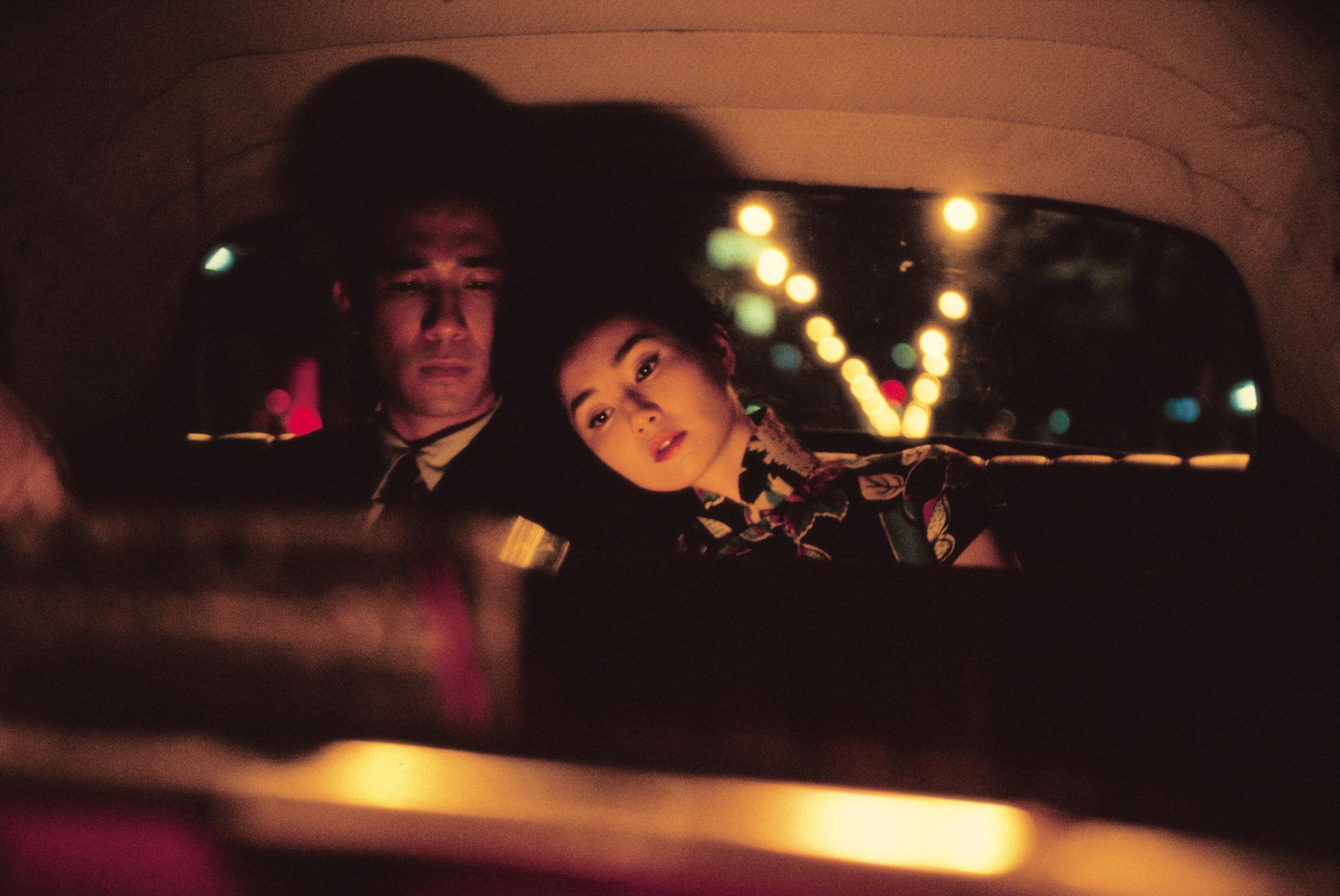 Directed by Jim Jarmush
2h 3m
Germany
2. Only Lovers Left Alive (2013)
Adam, a depressed vampire and musician is reunited with his long-term lover, Eve. A melancholic reminiscence about their tender love story that has lasted over centuries is disturbed by the arrival of Eve's troubled sister.
Original, intimate, and highly laid back, This movie is a portrayal of sophisticated vampires trying to ponder their place in a modern society. Adam and Eve , played amazingly by Tom Hiddleston and Tilda Swinton, have a very vulnerable and tender aura about them despite being centuries old . Never have vampires seemed more human, more empathetic, more soulful, more ALIVE. Even their appetite for blood was exchanged for a lust of human culture. Only lovers left alive is a poignant contemplation on long term relationships. The wistfulness and ruefulness that comes with seeing two souls in love , trying to keep the spark alive when they have an eternity together is what gives you that bittersweet yet warm feeling when you finish watching this film.
Directed by Pawel Pawlikawski
1h 30m
Poland
3. Cold War (2018)
Set during the 1950's cold war Poland, a passionate love story between two people of different backgrounds flamed by their passion for music, takes place despite the turbulences of the corrupt and repressive system in Communist Eastern Europe.
Along with a stark visual aesthetic as well as a smooth and calming narrative, « cold war » displays passion is a very captivating way. Whether it's passion for music or for people, it is a heartwarming flame in the midst of the cold. This beautiful film portrays the suffering artists undergo during that time and depicts the burning despair turned into steaming passion that persists as the decades pass and the sceneries change.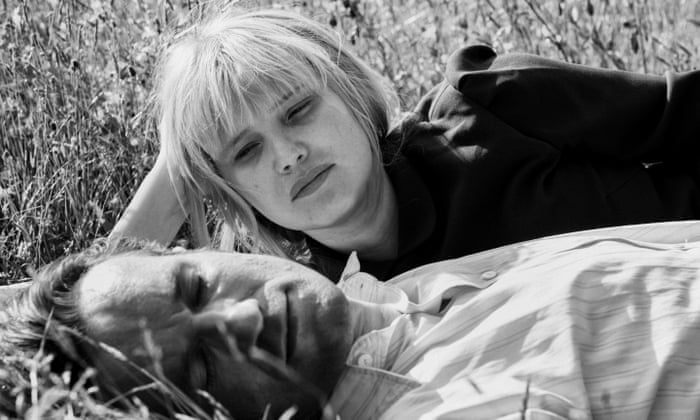 Directed by Xavier Dolan
1h 59m
Canada.
4. Matthias & Maxime (2019)
The friendship of matthias and maxime, two childhood best friends, gets confronted with confusion and tension when they share a kiss for the purpose of a student short film. Preferences are questioned, friends are frustrated and social circles are threatened as the two young adults try to fathom their newly found feelings.
Honest, emotional and heartfelt, dolan's attention to detail and ability to portray emotions in a natural and unapologetic way are essentially what makes this film this heartwarming. A rueful depiction of repressed desire and unspoken longing shown through stolen glances and yearning tension. It's not your typical gay-love story. Matthias and maxime struggle to communicate their strange emotions to each other throughout the movie, while keeping their friendship intact. It's a tale of discovering one's identity and understanding foreign feelings. A beautiful cinematography and a great soundtrack add to the genuineness of this story.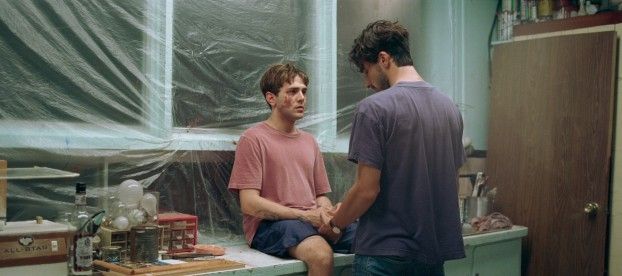 Directed by Christopher Nolan
France/Germany.
5. The Man With The Answers (2021)
Victor is a twenty-something ex-diving champion now working in a furniture factory and living with his sick grandmother in a seaside town in Greece. Distraught after her death, he decides travel to Germany to visit his estranged mother. On the ferry to Italy, he meets Matthias, a talkative, inquisitive young German who is on his way home. Matthias persuades Victor to take him along and as they drive north, Victor's uptight, repressive personality clashes with the more free-spirited Matthias. But they soon find common emotional ground as their summer road trip takes unexpected turns. A tender story of self-discovery and love in its many forms.
the kind of movie that feels like ending within seconds , it's so easy in the eye and it gives such a beautiful and tender image about love , an emotional attachment that arises out of a sense of deep philosophical conversations between two strangers and it gets bigger and bigger throughout their trip .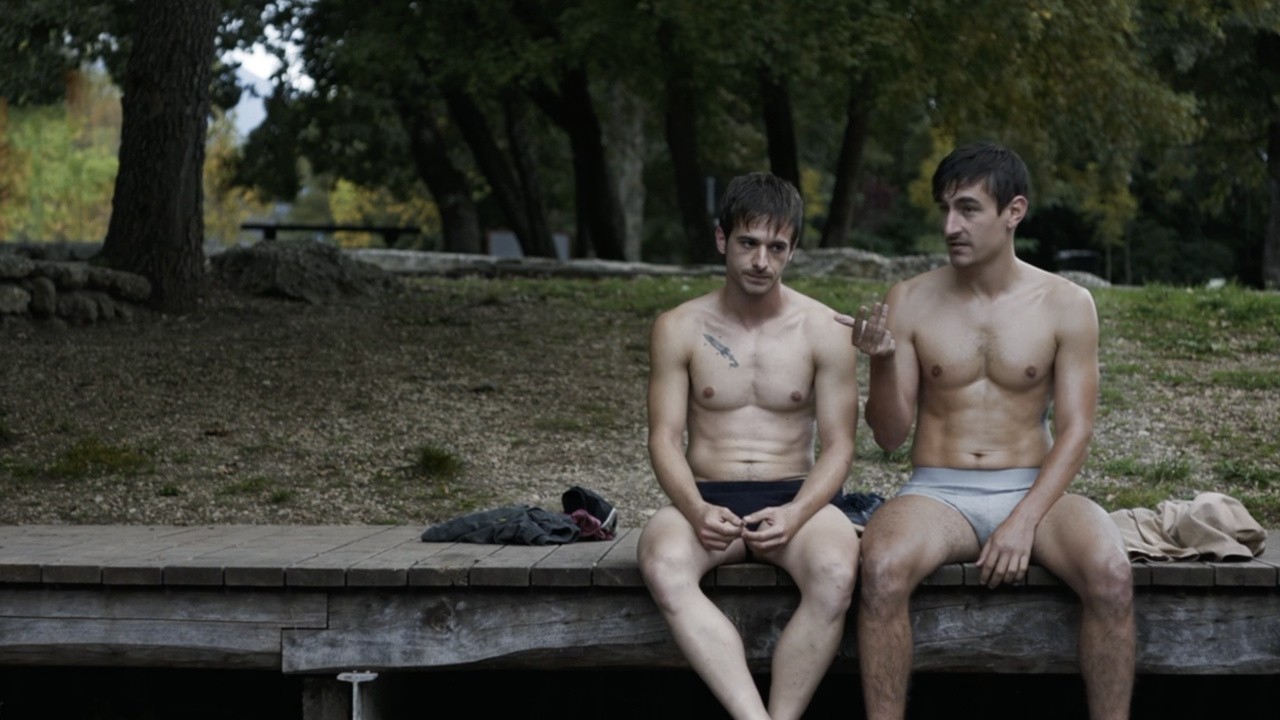 Directed by Gaspar Noe

2h 15m
France
6. Love (2015)
Murphy is an American living in Paris who enters a highly sexually and emotionally charged relationship with Electra. Unaware of the effect it will have on their relationship, they invite their pretty neighbor into their bed.
melancholic is the best adjective to describe love. the movie has an impeccable power to engage you with a simple story of love, sex and devastation yet told in a chaotic and frustrating way that drives you to the edge of insanity and leaves you perplexed and overwhelmed with sadness, and to succeed in telling a story in such an immersive and sharp way is no new to Gaspar NOE. this director knows exactly how to pick his soundtrack and give it a new dimension so that the next time you listen to it, feelings of surreal melancholia come rushing at you. and that is how Gaspar takes control of your brain.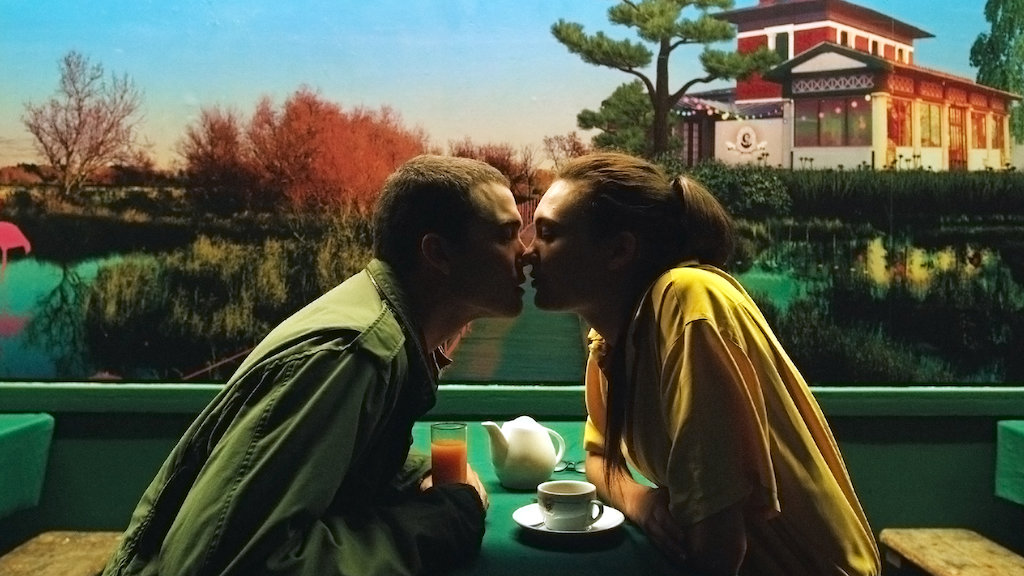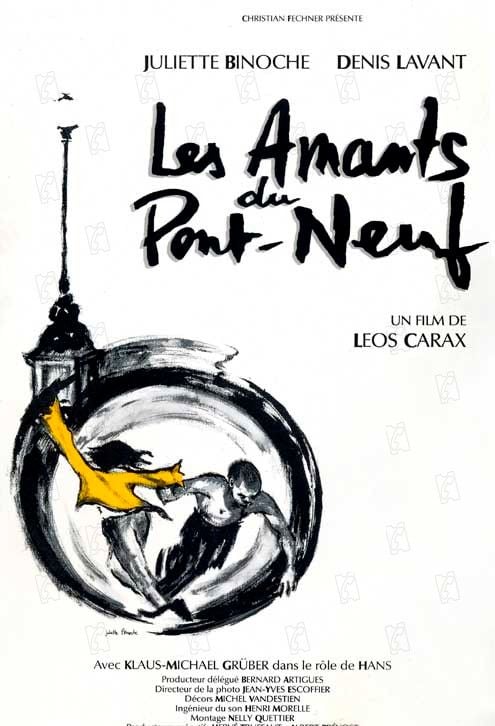 Directed by Leos Carax 
2h5min
France
7. The lovers on the bridge (1991)
Alex, who's homeless and addicted to alcohol, and Michèle, who's losing her sight, form a relationship while sleeping rough on Paris's Pont-Neuf bridge.
It's an emotional journey through a side of Paris, through the eyes of the homeless. There are moments in this movie that I honestly don't think will ever leave my memory. Though the two main characters may not seem all that similar on the surface, they share a yearning for freedom and spontaneity, yet they yearn even more for the love of another.
Directed by Neil Armfield
1h 48m
US
8. Candy(2006)
A poet falls in love with an art student who gravitates to his bohemian lifestyle — and his love of heroin. Hooked as much on one another as they are on the drug, their relationship alternates between states of oblivion, self-destruction, and despair.
It's genuinely a good movie, it surpassed the feelings of love and attachment to portray the shared emotions caused by euphoria and despite the lack of depth in the characters I still feel like Heath ledger and Abbie Cornish did the greatest job playing their roles as they potentially showed how disastrous the situation had become between the two of them in a parallel world to drugs .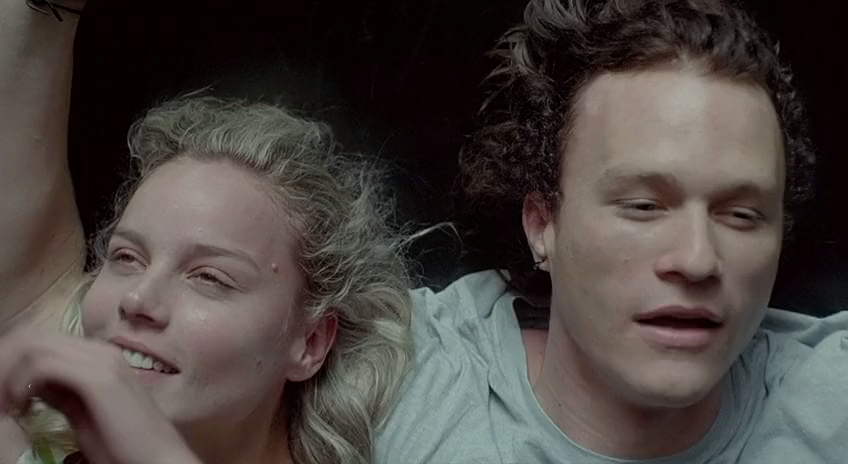 Directed by Stephen Daldry
2h4m
UK
9. The reader (2008)
Post-WWII Germany: Nearly a decade after his affair with an older woman came to a mysterious end, law student Michael Berg re-encounters his former lover as she defends herself in a war-crime trial.
a movie that speaks to the human morality and brings to life the complexity of illiteracy , a strong connection between two human beings that have nothing in common but the desire to be loved , a love story that lasted for decades and that went through different ages . I think this movie would definitely give you the desire to read more about romance and think of the significant other in a very poetic way .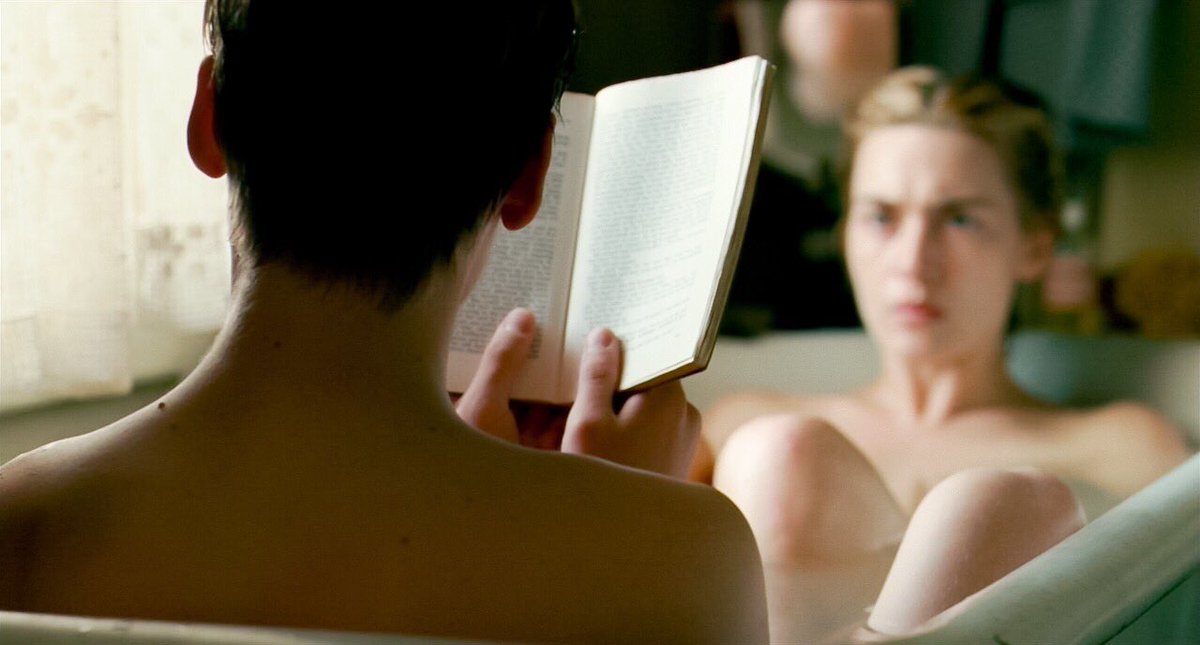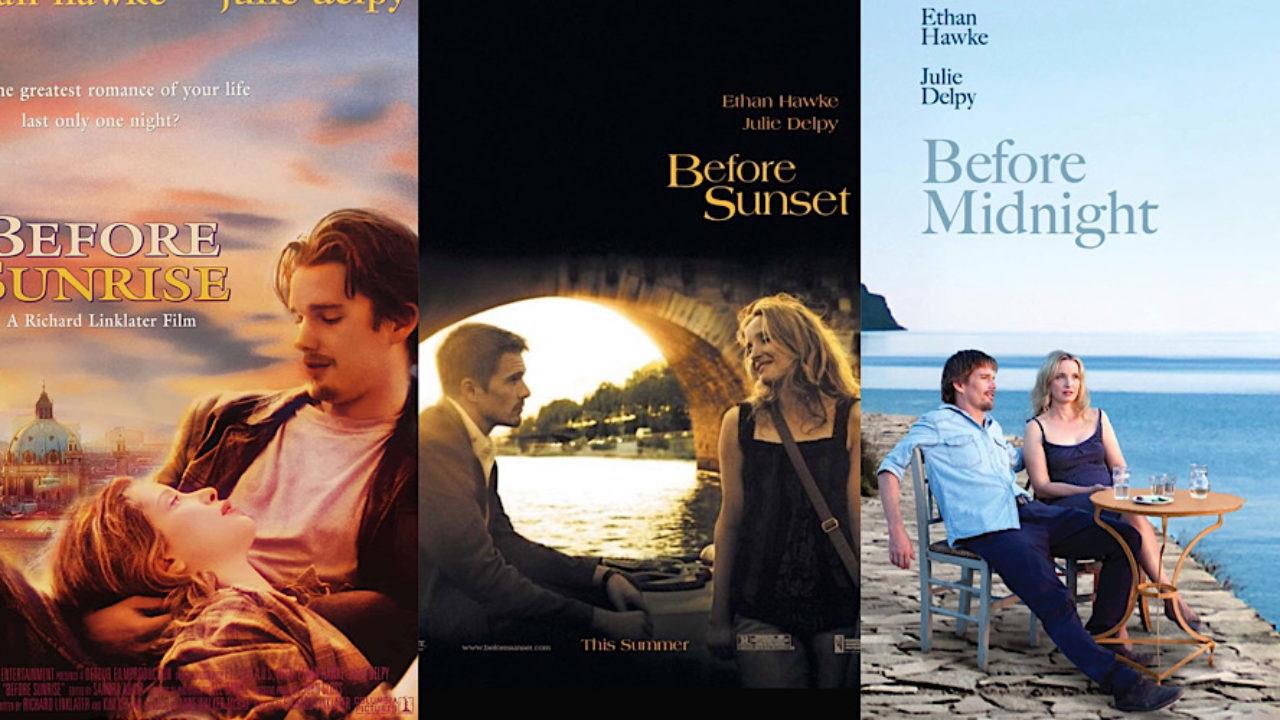 Directed by Richard Linklater
US
10. before trilogy (1995–2013)
Synopsis:  Before Sunrise(1995) , Before sunset (2004) and Before midnight (2013) a trilogy about a love story between Jesse and Céline, who meet on a train in paris and immediately form an alluring connection while having meaningful and heartfelt conversations that last for a few hours. Their story picks up ten years later in Before Sunset where they meet again and their spark takes up where it left. In Before Midnight, we get a peak at our couple's ten-year long relationship and how married life affected their profound connection and altered their life.
         Review:
This trilogy is not your typical set of romantic films. They tackle life and love seen through the eyes of two young people, and how their perspectives evolve over the course of the years. Whether it is in the first, second or last film, their chemistry is as charged and intense as ever. The Before Trilogy is about those meaningful moments in life, the unexpected connections that would erupt when we don't see them coming and how they impact us no matter how long they last for. Each one of these films is a realistic portray of love, sudden connections, long-term relationships in parallel of idealistic romantic themes like stolen glances, under-the-stars kisses and impulsive decisions driven by love and attraction, hence the swoon worthiness of this beautiful romance met with the rawness of real life. If you want to have a heartwarming visual experience where you get to appreciate the small details that make people happy, these films are for you.
Buona fortuna,
Fatma Stambouli & Ranim Chiha .